Description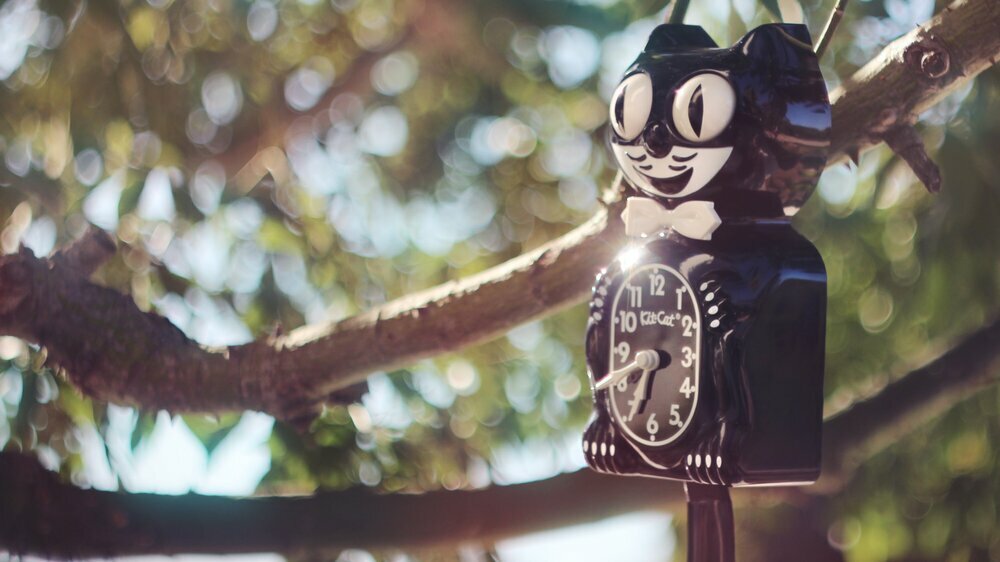 This is an official, brand new full sized Kit-Cat Clock - the iconic time piece with moving eyes and wagging tail that's brought a smile to generations of customers.
Assembled, it's 15.5" tall (from tip of ears to tip of tail). It runs on 2 'C' batteries, and we include your first two batteries free with purchase.
Made in the USA since 1932!
Customer Reviews
{{'product.product_review.no_review' | translate}}