Description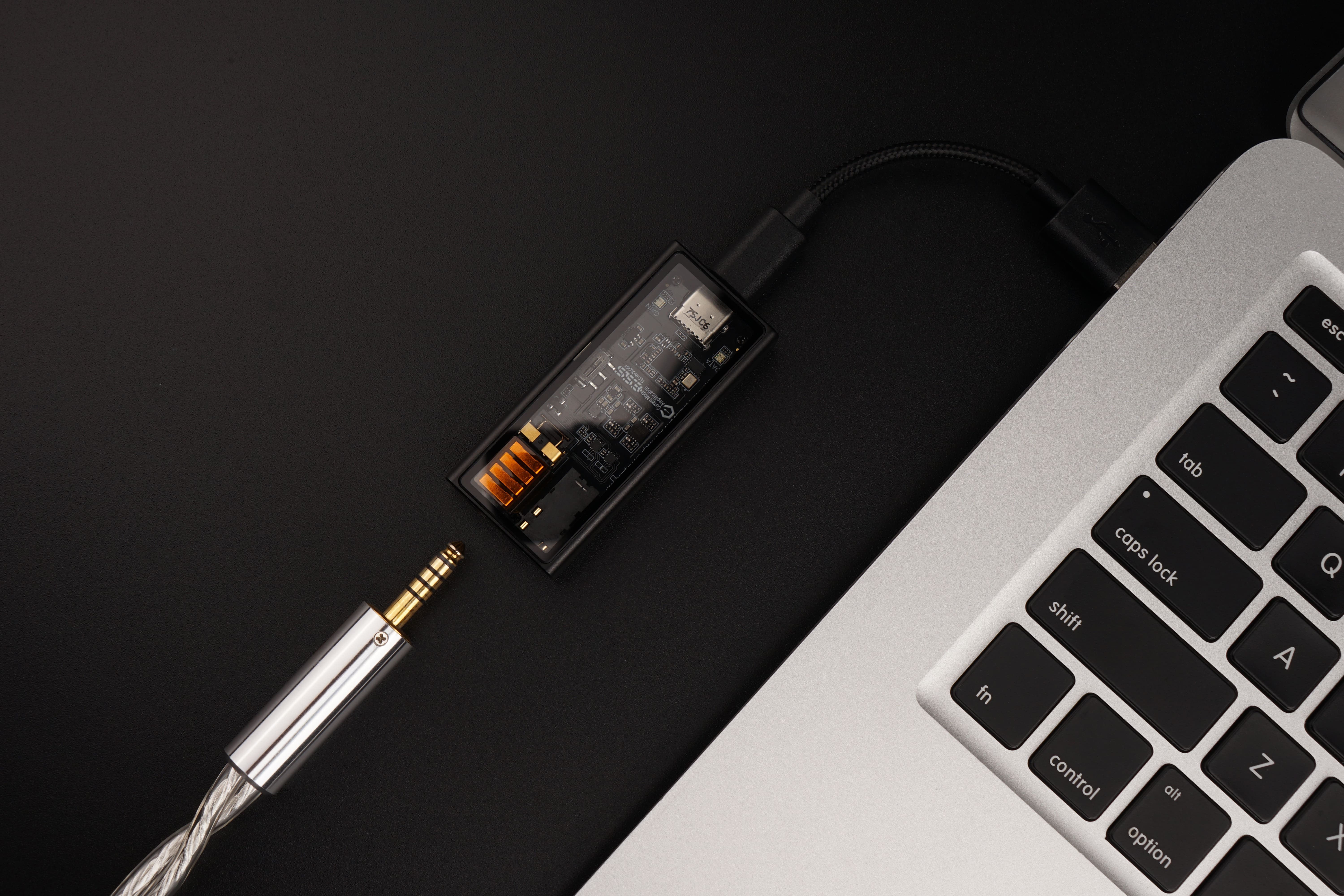 Two independent CMA SiP modules
Four total amplification circuits

The M15 contains two of Questyle's patented CMA (Current ModeAmplification) SiP modules, for a total of four CMA amp engines. This quadrupledrive amplification circuitry gives an outstandingly strong output that candrive almost any headphone. Questyle's Current Mode Amplifiers arecharacterized by their small footprint, low voltage operation, and minimalpower consumption. Current Mode amplification has a naturally low impedance,affording the M15 a bandwidth up to 1MHz, distortion as low as 0.0003%, and theability to reproduce every detail hidden deep within any track.
3.5mm TRS / 4.4mm TRRS outputs
Manual gain adjustment
With its four CMA amp circuits, the M15 supports both unbalanced (3.5mmTRS) and balanced (4.4mm TRRS) outputs. It also has manual gain adjustment viathe slider on the side, which makes it easy to choose high/low gain dependingon the connected headphone, speaker, or HiFi system.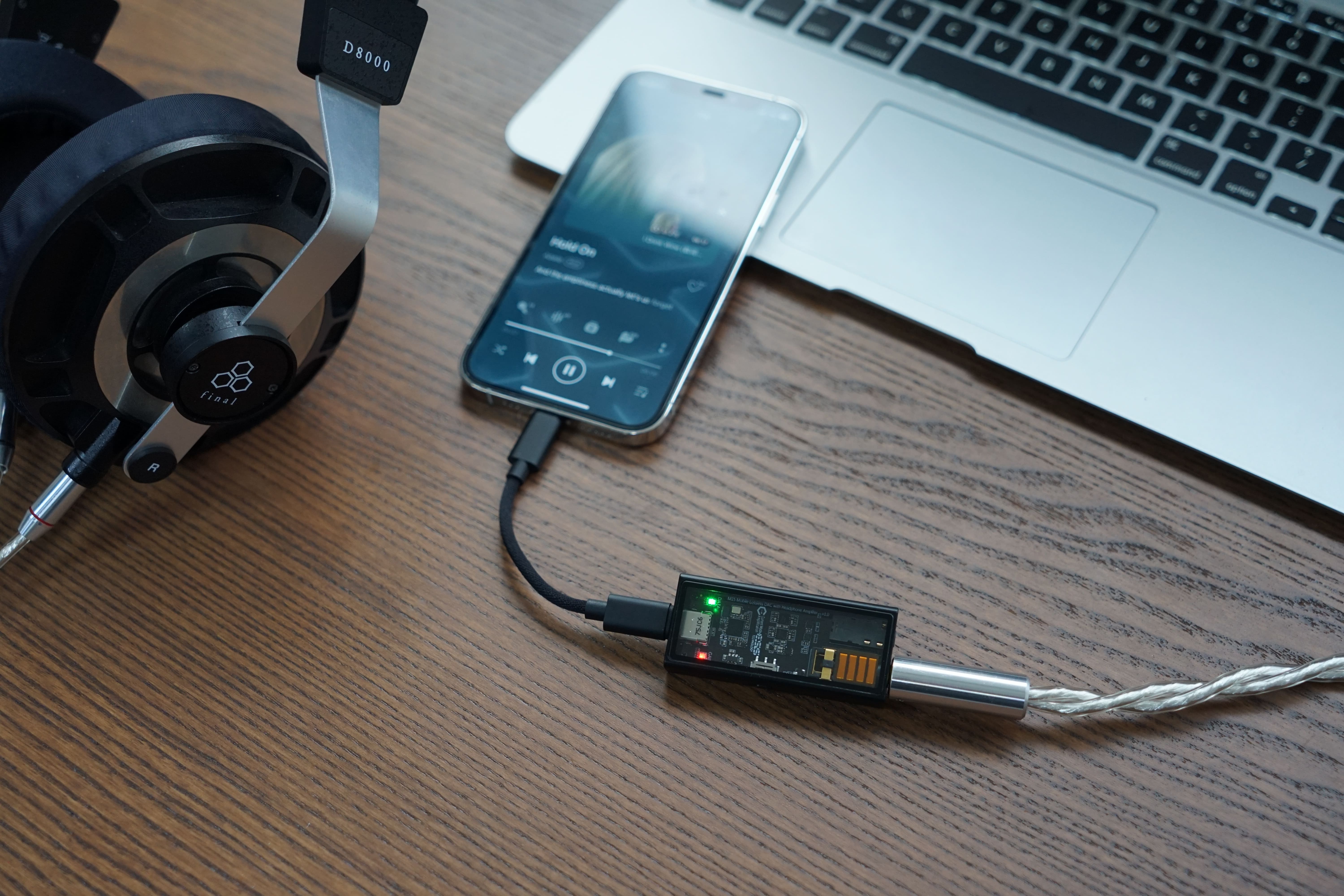 Impossibly low noise floor
Complete sonic immersion
Purest sound, anytime, anywhere
Only a black background can reflect rich color. With its incredibly lownoise floor, the M15 allows all the details of your music faithfully ring true.In testing, the M15 was able to achieve a noise floor of -130dB.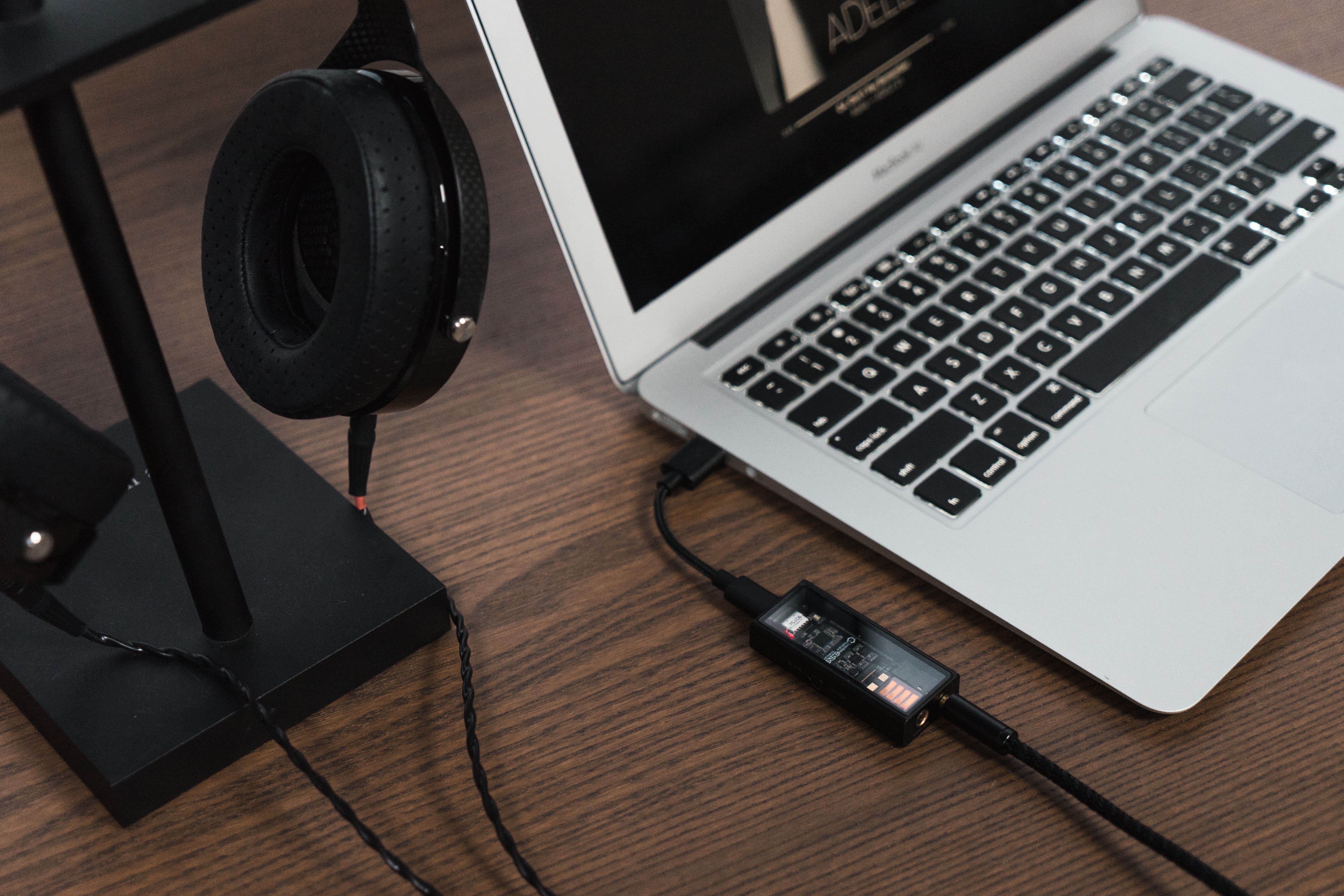 Treat your senses to true lossless sound
When playing audio, the data status indicator will illuminate one of thefollowing colors:
Green: indicates the audio sample rate is 48kHz or less.
Red: indicates hi-res lossless playback.(Hi-res lossless refers to PCM88.2kHz~384 kHz, or DSD64~DSD256.)
Magenta: indicates the M15 is performing the final unfold of an MQA Corestream.
More detail:
-        M15 features the highly acclaimed ESS ES9281ACflagship DAC, which can handle up to PCM384kHz/32bit and DSD256.
-        TOREX HIGH-EFFICIENCY POWER MANAGEMENT, Low powerconsumption, no overheating, Longer battery life, longer playback
-        Unparalleled ease of use, Plug-and-play, no driversneeded
-        Metal housing, transparent cover, minimalist onthe outside, stunning on the inside
-        Supports almost all music streaming platformsworldwide
Specifications:
Material: Frosted aluminum body machined by CNC
Color: Black
Size: 61.8[L] X 27.2[W] X 12[D](mm)
Operating System Required
Android phone and pad: Android 5.0 and above
PC: Win10 1803 and above
Apple cellphone: iOS (You need to buy an OTG cable for Lightning toType-C.)
Apple computer: mac OS
DAC Capability
PCM:PCM: 32kHz – 384kHz (16/24/32Bit)
DSD: DSD64(1Bit 2.8MHz) , DSD128(1Bit 5.6MHz), DSD256(1Bit11.2MHz)
Output Power
3.5mm:RL=300Ω,Po=11.97mW, Vout(Max)=1.895Vrms,THD+N=0.00045%
4.4mm:RL=300Ω,Po=22.60mW, Vout(Max)=2.624Vrms,THD+N=0.00057%
Frequency Response &THD
Frequency Response: ±0.1dB(20Hz-20kHz)
THD + N:0.0003%
DAC:ESS flagship USB DAC chip ES9281AC