Description
COMPACT & FEATHERWEIGHT
Whether you're going away for few hours or few weeks, space and weight are major factors when selecting your travel equipment. Minipresso has been designed to be the smallest, lightest and most versatile handheld espresso machine.
INNOVATIVE &POWERFUL
Minipresso's ease of use is derived from its innovative design. With the help of the semi-automatic piston, small quantities of water are injected into the coffee adapter. After a few pushes, the optimal extraction pressure is achieved and a rich and bold espresso is extracted.
EFFICIENT & EASY TO USE
Besides being aesthetically pleasant with its modern and slick design, Minipresso contains an ingenious core, the semi-automatic piston. Unlock it from its carrying position and press it at will to control the amount of extracted coffee.
CONVENIENT & EVOLUTIVE
Minipresso doesn't require compressed air, N2O cartridges or electricity for its operation. Hand operated, you are free to prepare coffee drinks that you love. Water tanks of different capacities are available so you can enjoy multiple espresso types, ranging from ristretto to caffè lungo.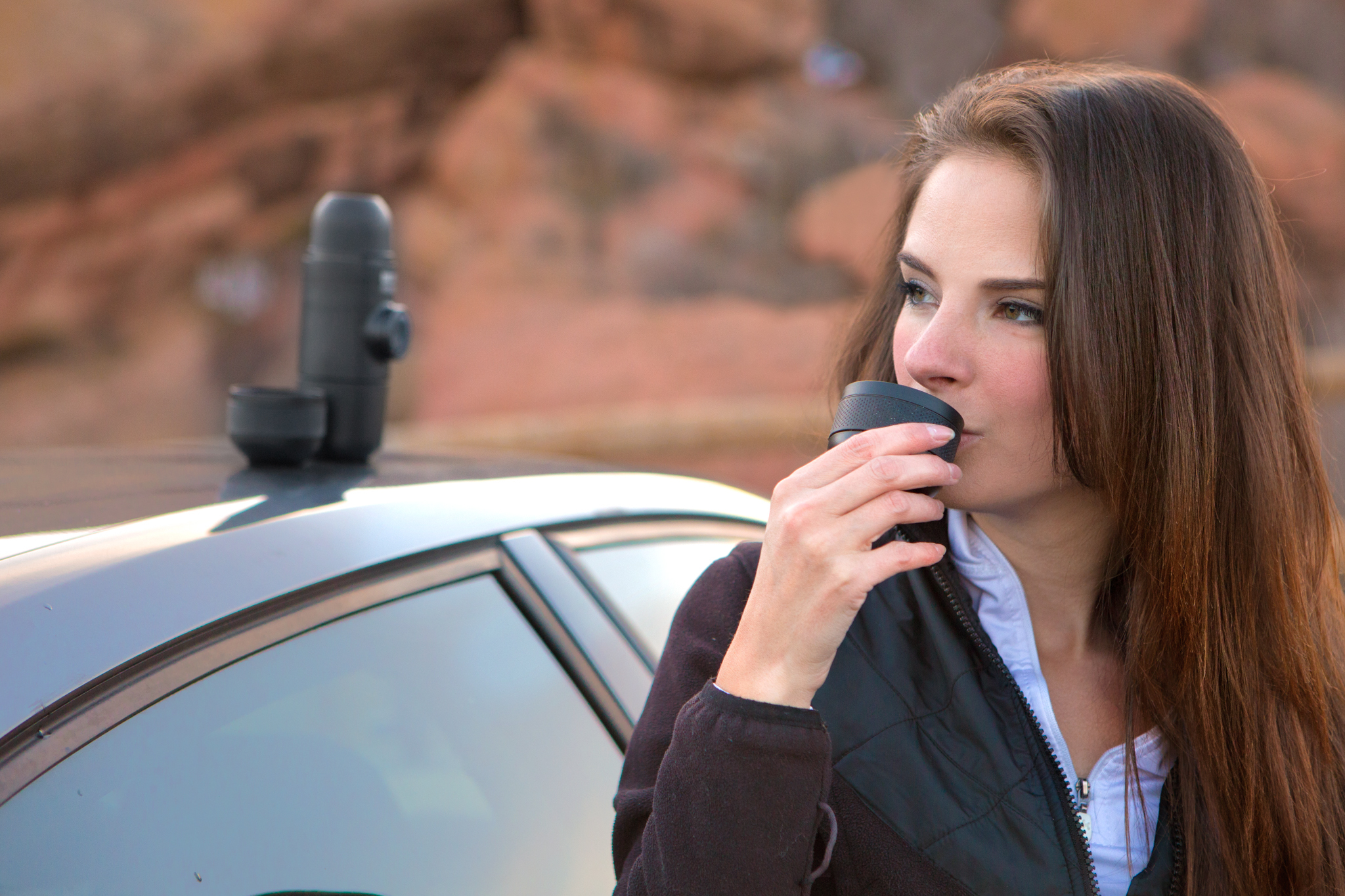 INSTRUCTIONS

Minipresso GR is simple and intuitive to operate. Add ground coffee to the filter basket with the help of the integrated scoop. Apply slight pressure to level the grind. Add hot water into the water tank. Finally unlock from its travel position the piston and pump a few strokes to pressurize and extract perfect espresso with generous crema.
CHARACTERISTICS
Customer Reviews
{{'product.product_review.no_review' | translate}}