Description
THE SPECIALTY COFFEE SHOT
We took the heart of the commercial espresso machines, the wide porta filter, and re-imagined it for the palm of your hand. Tweak your grind, add hot water, andpull a deliciously creamy, barista-level, double espresso.
SMALL BREWER, BIG FLAVOR
Take commandof your espresso, at home and beyond, with a ground-breaking espresso maker that doesn't sacrifice shot quality for portability.
MASTER EVERY SHOT
Become intimate with the sights, aromas, and flavors of brewing exceptional espresso.There are no shortcuts, training wheels, or pre-programmed recipes here. Only ablank canvas.
TRULY COMPACT
Far from the traditional espresso machine format, the Picopresso fits in the palm of your hand. But don't let its tiny size fool you. It's a real concentration of power,able to outperform many of its big brothers.
PRO-LEVEL ESPRESSO
The Picopresso produces emblematic creamy shots with dense flavors and stunning aromas. A signature extraction once reserved to bulky, heavy counter top espresso makers.
DELICIOUS DOUBLE SHOT
Don't settle for mediocre coffee when you need a serious kick. Brew a full double shot of espresso with the wide 52mm stainless steel basket.
NAKED PORTAFILTER
Ever wondered what your favorite coffee would taste like as a barista espresso? Now you don't have to.
BUILT LIKE A TANK
Designed for reliability, the Picopresso is the ultimate portable espresso machine. Made from metals and robust materials its crafting quality is second to none.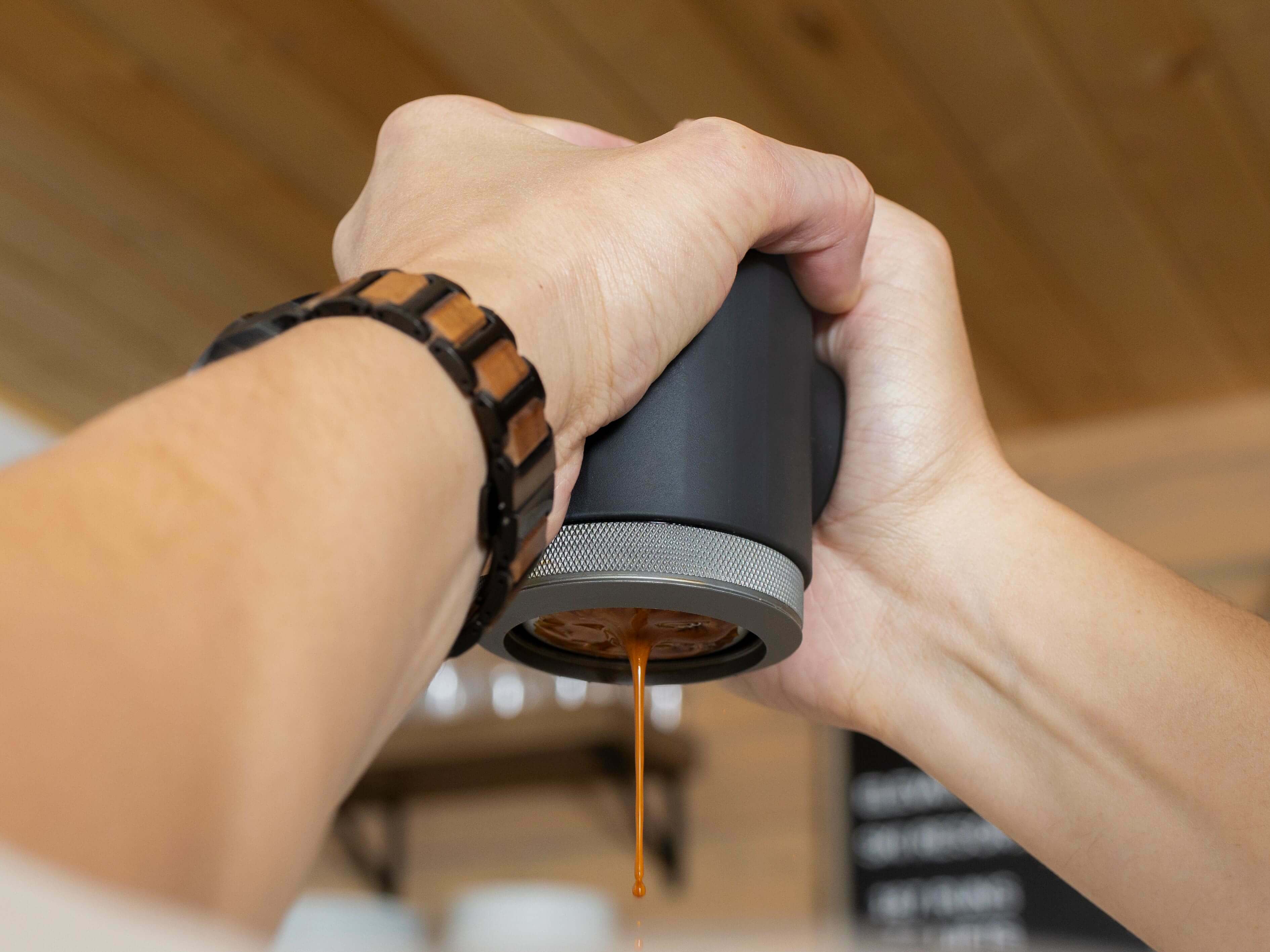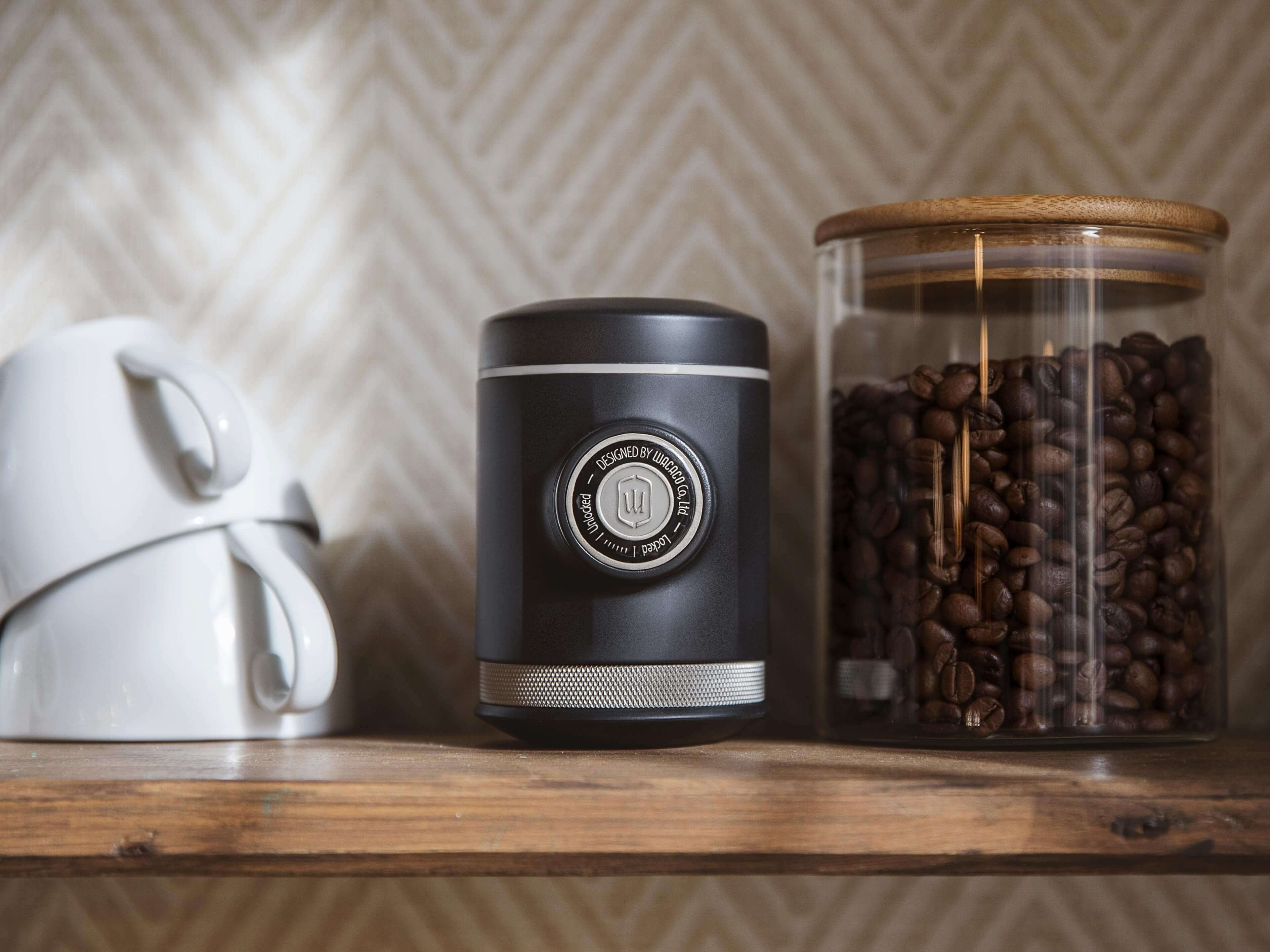 30 SECONDSTO CREMA
Add espresso ultra-fine coffee to the basket, tamp, preinfuse for 8 seconds and reach a pressure of 9-12 bars during extraction. Watch your espresso fall from the naked portafilter into your cup, breath in the aroma of a well balanced Picopresso shot. That's all it takes to reach perfection.
INSTRUCTIONS

Picopresso is simple and intuitive to operate. Add ground coffee to the filter basket with the help of the integrated scoop. Applys light pressure to level the grind. Add hot water into the water tank. Finally unlock from its travel position the piston and pump a few strokes to pressurize and extract perfect espresso with generous crema.
PICOPRESSO CHARACTERISTICS

Dimensions: 106x78x71 mm (4.17x3.07x2.8in)

Weight: 350 g (0.77lb)

Water capacity: 80 ml (2.70 fl oz)

Ground capacity: 18 g (0.63 oz)

Max.pressure: 18 bar (261 psi)
PACKAGE CHARACTERISTICS