Description
THERE IS NOTHING ELSE LIKE IT
Packed with new features and capabilities, which will drastically improve the way you prepare your favorite coffee, Nanopresso is one of the best and most versatile espresso machines. A truly unique addition to your coffee toolkit!
MASSIVE POWER
Built around a newly patented pumping system, the Nanopresso is capable of reaching,with the help of your hands, a maximum of 18 bars (261 PSI) of stable pressure during extraction for unparalleled coffee quality. It is more than what most home espresso machines can deliver.
GRIND TRANSFORMED INTO DIVINE NECTAR
Achieving the perfect espresso shot is far from easy as many parameters play an important role during the brew process. Being consistent is even harder. Thanks to its innovative construction and easy operation, Nanopresso will help you brew perfect cups with a nice and dense crema layer every time.
EASIER THAN EVER
The Nanopresso works best with finely ground coffee that is tamped hard.  It is delightfully easy to operate and simple to use.  The Nanopresso requires 15% lessforce to pump compared to previous models (1st generation Minipresso). With Nanopresso, the power is in the machine, not in your hands.
THE SMALLEST
Nanopresso's ergonomic design and shorter length makes it your travel companion of choice. Easy to hold and easy to pack!
EVEN LIGHTER
At just 336grams, Nanopresso is engineered to be extremely light. Yet, designed to go wherever you go, its construction delivers a reassuringly solid feel.
MORE WATER CAPACITY
Nanopresso water tank can hold up to 80ml of water. It's lined and protected by the detachable cup. Both parts feature a heatsink pattern to absorb and protect the hands from the heat.
NEW PORTAFILTER DESIGN
After eachshot, Nanopresso maintenance takes only few seconds. When necessary, every components of the portafilter are easily separated for deep cleaning.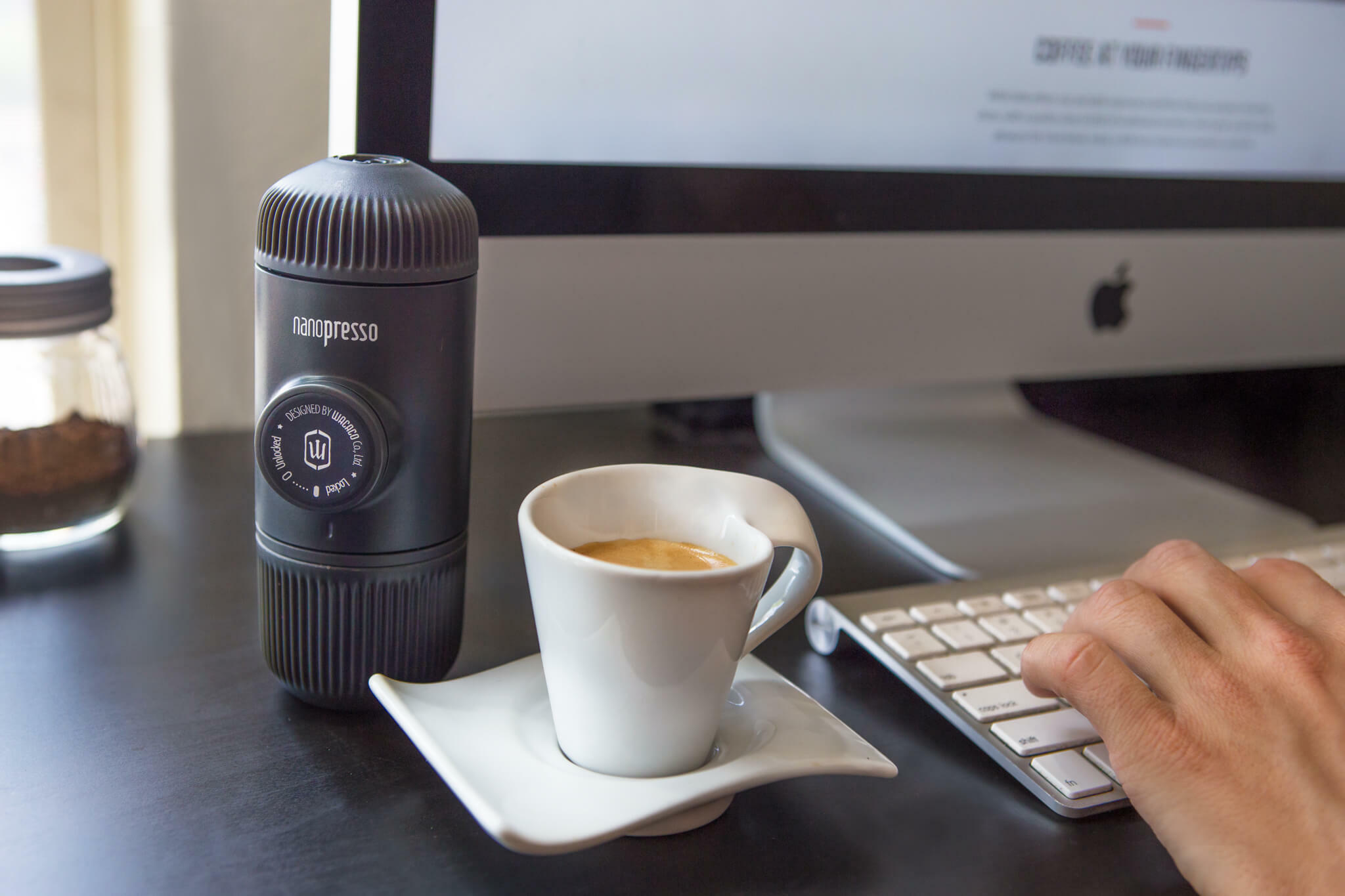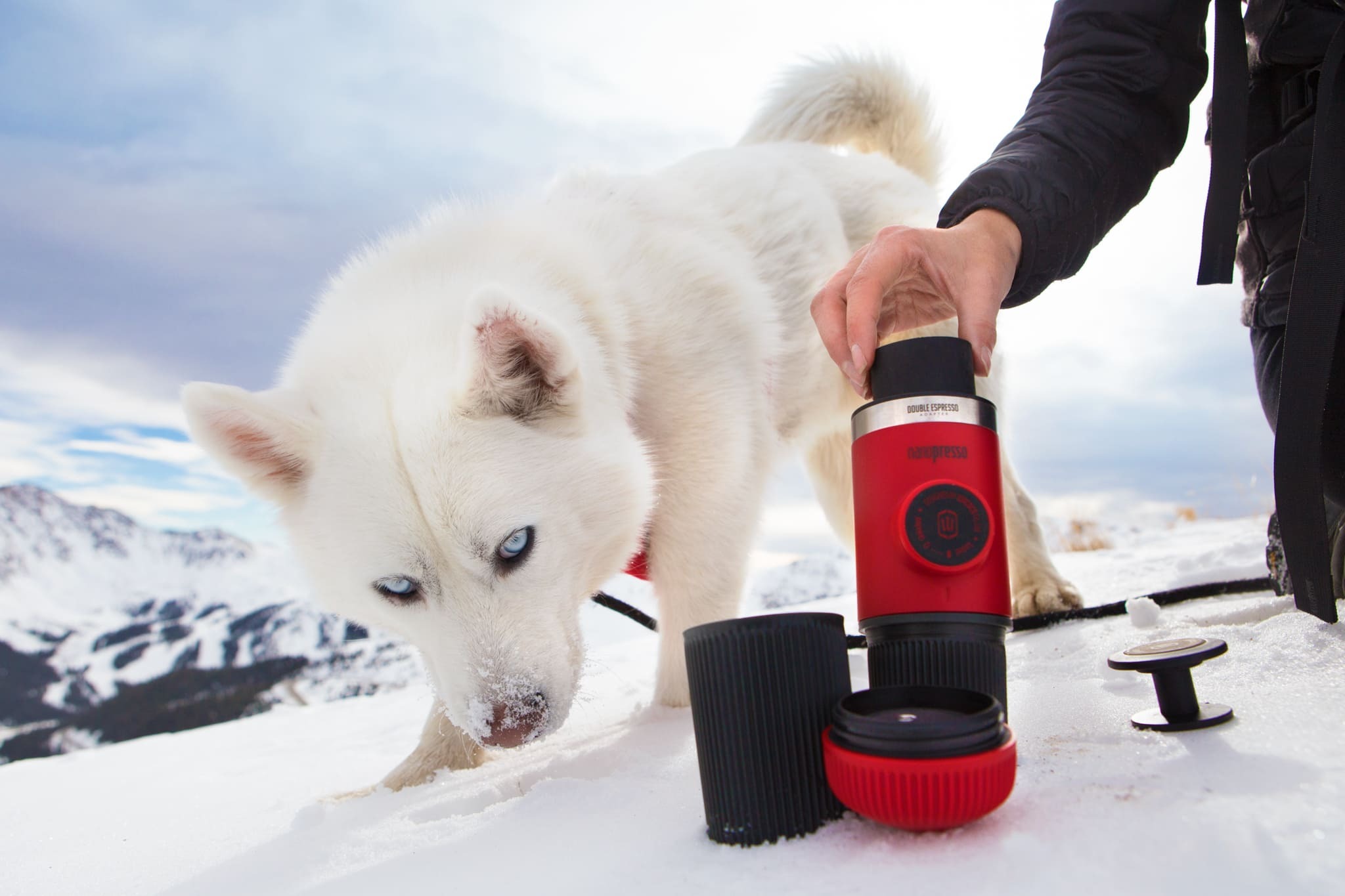 INSTRUCTIONS

Nanopresso is simple and intuitive to operate. Addground coffee to the filter basket with the help of the integrated scoop. Applyslight pressure to level the grind. Add hot water into the water tank. Finally unlock from its travel position the piston and pump a few strokes to pressurizeand extract perfect espresso with generous crema.

CHARACTERISTIC
Dimension: 156x71x62 mm (6.14x2.8x2.44in)

Weight: 336g (0.74lb)

Watercapacity: 80 ml (2.70 fl oz)

Groundcapacity: 8g (0.28 oz)

Max.pressure: 18 bar (261 psi)

PackageincludeNanopresso, built-in espresso

 

cup,filterbasket, scoop, brush, 

pouch,warrantycard, stickers 

andmulti-languagesinstruction 

book.